DMI Faculty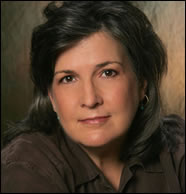 Tricia Walker
A native of Mississippi, Tricia Walker earned a bachelor's degree from Delta State University and a Master's degree from Mississippi College before moving to Nashville in 1980 to pursue a music career. As a staff writer, Ms. Walker wrote for Word Music and PolyGram music, where she had songs recorded by Faith Hill, Patty Loveless, Kathy Troccoli and Allison Krauss, who won a Grammy™ for her version of the song, "Looking In The Eyes Of Love," co-written by Ms. Walker. She worked as a vocalist and instrumentalist with award-winning artists Shania Twain and Paul Overstreet, along with Grand Ole Opry star Connie Smith. Ms. Walker served as Creative Director for Crossfield Music Publishing where she developed a staff of five writers and produced company demos and masters. She was the founder of the Bluebird Café's legendary Women in the Round, a writer's show featuring singer/songwriters Ashley Cleveland, Karen Staley, Pam Tillis and Ms. Walker. As proprietor of Big Front Porch Productions, Ms. Walker has produced five of her own CD projects and continues to perform her one-woman show, "The Heart of Dixie," throughout the region. She returned to Mississippi in August of 2006 and now serves as the Director of the Delta Music Institute.
More information about Tricia Walker may be found at www.bigfrontporch.com.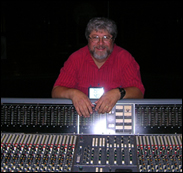 Mike Iacopelli
Recording and mastering engineer Mike Iacopelli honed his skills in the studios of Detroit, where he worked with a diverse list of artists, including Aretha Franklin, Stevie Wonder, Bishop G.E. Patterson, The Winans, the Tubes, The Four Tops, Albertina Walker, Brides of Funkenstein, Blue Miller, and many more.  He has ten gold and platinum albums to his credit along with a Grammy Award and a 3M Visionary Award.  His audio engineering expertise covers a wide range of settings from record production to Film/TV to studio design to live sound reinforcement.
More information about Mike Iacopelli may be found at faculty.deltastate.edu/miacopelli.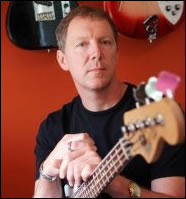 Barry Bays
Barry Bays, DSU Guitar and Bass Instructor and Director of the DSU Blues Band, has performed and recorded with some of the top musicians in the world, including Jimbo Mathus, Johnny Neel, multi-Grammy nominee Dorothy Moore (Misty Blue, Handy Award nominee Willie King, St. Louis Blues artist Big George Brock, Terry "Big T." Williams, Blind Mississippi Morris, Albert King Award winner Daniel "Rev. Slick" Ballinger, Kristian Dambrino (Miss Mississippi 2005), Boston's Blues Poet/saxophonist Dick Lourie, John Horton & Mississippi Slim, and the Bluff City Backsliders. Guitar Player Magazine featured a lengthy interview with Barry and Swede bassist Jonas Hellborg detailing their personal and musical relationships with the late keyboard/guitar virtuoso Shawn Lane. Barry also appeared in the special double issue of Living Blues Magazine entitled "Mississippi Blues Today!"
For more information on Barry Bays visit his website at http://www.barrybays.com.